A mysterious tweet was sent by Natural Warp yesterday. We're pretty sure it has something to do with V-RACE and ridiculously cool looking helmets in body paint matching designs. But is there more? Something will be revealed on Friday, October 22 at 22:00 CEST, that's for sure. So everyone owning a V-RACE car or just generally interested in race cars in VR in Somnium Space, fasten your seatbelts and get ready.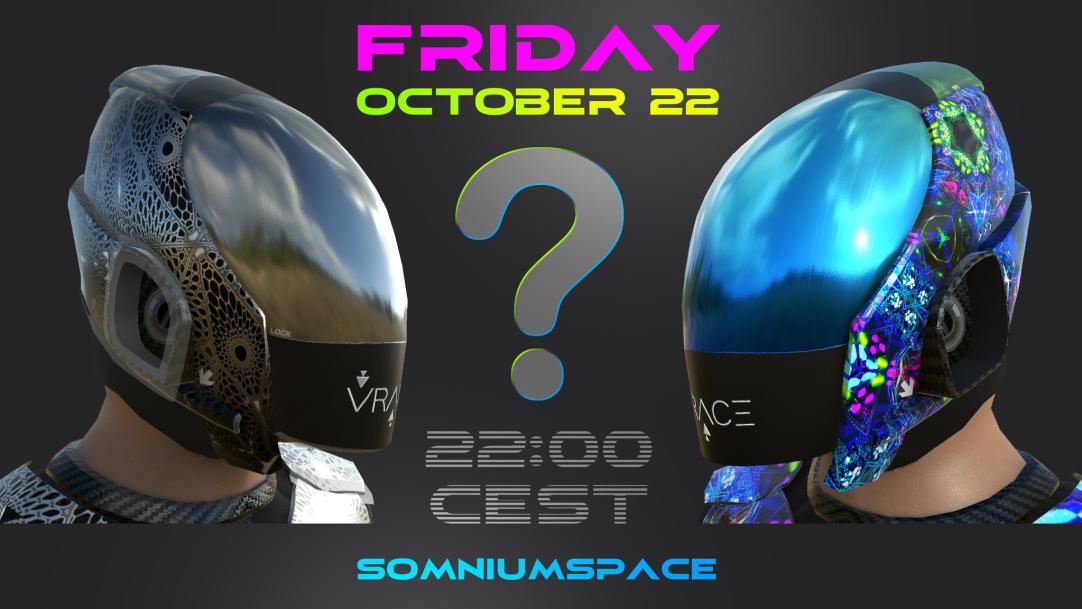 Location
The reveal event will be in VR and 2D at the V-RACE showroom on parcel 2779. See below:
About V-RACΞ
In case you are not familiar, V-RACE is a virtual reality crypto vehicle producing brand spawned out of the collaboration between TheRealCyberPunk88 and Natural Warp. They're works of art and each one of them is carefully crafted with a unique, eye-catching paint job. What's even better, V-RACE cars can be driven in VR in Somnium Space for an ultimate racing experience.
A little while ago they dropped their Voyager X1 series, which included a number of collab editions featuring crypto artists Redideo, James Fox, Madolf D, untitled xyz, Lovevisuals and Chistopher Dowding. It looks like the helmets will get the same cool looking designs as the cars.
If you want to know more about V-RACE, go here.